GPF/Babbitt's/MMCR/Monster - Dayton Race Report
After a long off season round 1 of the Amsoil Arenacross series kicked off in Dayton, OH. GPF team riders Isaac Teasdale and Richard Jackson hit the track ready to go quickly securing some fast timed qualifying laps. Teasdale claimed the fastest lap out of the 79 AX Lites class riders giving him first gate pick for his heat in the night show, while Jackson was 10th fastest getting himself a spot on the front row.
In the heat races both riders had some first lap struggles, but work their way up finishing 4th in their respected heat races.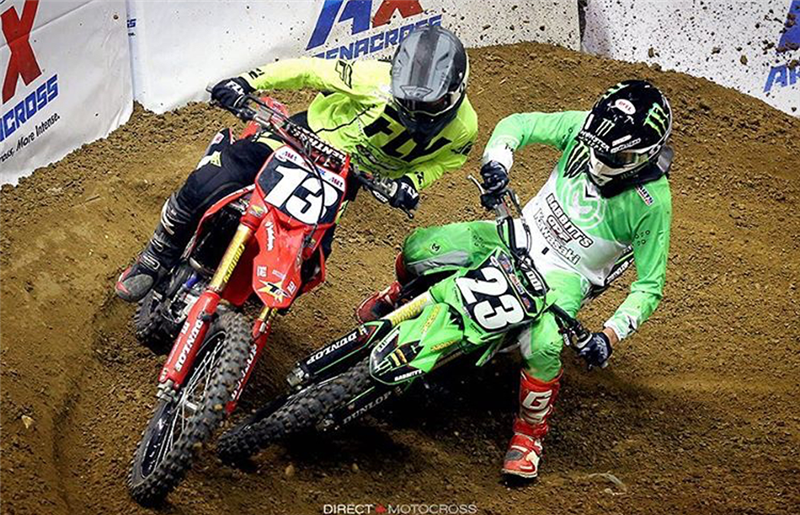 The main event started off similar for the Isaac and Richard. Both were good off the gate but had a little trouble on lap, one getting shuffled back a little. Isaac rode a steady race picking off some riders and working his way up to 3rd where he would finish. Richard did the same and had some hard fought battles for 6th.
Round 2 brings series to Worcester, MA this weekend. Crew looks to keep the ball rollling and improve on results.
Big thanks to everyone who helped get us the parts, gear, and equipment we needed to go racing. I know it gets a little hectic to start the year.